About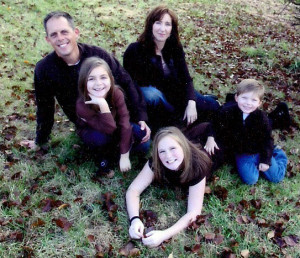 Hello, I am Randy Kitch, owner of Kitch's Lawncare & Landscape Services, Inc. Thank you for visiting our website. We have been in business for over 17 years, servicing both commercial and residential clients in the Northland of Kansas City and surrounding areas.
We offer a full range of services including lawn maintenance (mowing, trimming, edging, etc); fall clean ups; aeration; thatching; fertilizing; landscaping; seeding; mulch; plants; rock walls; as well as snow removal and plowing for both commercial and residential properties.
We take great satisfaction in providing outstanding customer service and attention to detail, which is why every homeowner and commercial customer is able to work with me on a personal level. When you contact Kitch's Lawncare for any job, you will always speak with me first, the person responsible for making sure the job is done right for you.
You may think we are just another lawn care business, but with our local presence and small staff, we have an advantage in that you will always have my personal guarantee that we will do the best job and do the job right because we live here too and take pride in our community. My goal is to make you a customer for life!
Our reputation for honest, good work has come from serving you, our customer, and striving to make you and your lawncare needs our top priority. We plan on being in business in your neighborhood, living and working here, for many more years to come.
Please browse our website for services we provide, references, and pictures of properties and ideas for your own lawn care needs.
Sincerely,
Randy Kitch